Tenex Sp. z o.o. is a manufacturer and distributor of cosmetic products for face and body care, hair care and styling as well as modern beauty accessories, including sonic toothbrushes. For over 30 years our cosmetics have been available on the Polish market and in over 30 countries worldwide. We are the manufacturer of the DermoFuture Precision brand and entirely new brands: SkinAbout* and YOLYN. In our products we combine nature with modern technology. We select the ingredients carefully to make sure they give the best results, comparable to those of aesthetic medicine, in a short time. It is our endeavour to make our products enjoyable and satisfying while meeting the needs of the skin. The effects of our work have won multiple prestigious awards such as "Qltowy Kosmetyk", "Kobieca Marka Roku" or "Perła Rynku Kosmetycznego".
We are also an exclusive distributor of the top Netherlands hair care products of Hegron Cosmetics B.V. and Marimer products on the Polish market.
We also manufacture Private Label products that are available globally.
We present a video that says more than words about us.
.
WE WORK TO WIN
Awards granted to TENEX
We always aim high. We achieve good results. We accomplish our goals.
Here is the evidence – the awards and distinctions of which we are very proud.


"Imperium Urody" Award
The editors of the "Imperium Kobiet" magazine and the jury composed of Paulina Holtz, Ania Powierza, Gosia Ohme and Kasia Sujka, awarded the DERMOFUTURE PRECISION brand the prize for the best Polish rejuvenating cosmetics.

DOBRA MARKA designation for DermoFuture
DermoFuture brand received the designation DOBRA MARKA [GOOD BRAND] – Quality, Trust, Reputation in the "Alternatives to Aesthetic Medicine" category

Business Gazelle
It is a ranking of the fastest growing small and medium-sized companies. A "Gazelle" is a small to medium-sized company which, thanks to its extremely dynamic growth, is able to perform well among even much larger competitors.

Women's Brand of the Year
DermoFuture brand has won Women's Brand of the Year for its efforts to ensure its products and services meet the highest standards

Firma Roku Award
Polish Product Certificate in the "Firma Roku" [Company of the Year] granted by the Polish National Office for Certification for achievements and the market position.
.

Luxury Brand of the Year
Luxury Brand of the Year Award for DERMOFUTURE PRECISION brand

Perła Rynku Kosmetycznego Award
By votes of the Jury and the magazine readers in an online poll, Tenex has been awarded the SILVER INNOVATION for its DermoFuture mesoroller.

Ekskluzywna Polska Marka Award
A prestigious prize awarded to the winners of the competition organised by the Polish National Office for Certification. It is granted to exclusive brands present on the Polish market in two categories: Exclusive Polish Brand and Exclusive Foreign Brand.

Jakość roku Award
Hegron Cosmetics BV's hair spray gel range has been awarded the JAKOŚĆ ROKU [QUALITY OF THE YEAR] diploma.

Qultowy Koncept Award
DermoFuture Precision Hyaluronic Lip Filler was awarded in the AESTHETIC MEDICINE ALTERNATIVES category in the 18th edition of the nationwide beauty product competition, Qltowe Kosmetyki.

Business Gazelle
Tenex Sp. z o.o. has been listed in the Business Gazelle ranking, i.e. a list of the most rapidly developing small and medium-sized companies.  

Qultowy Kosmetyk Award
DermoFuture Precision brand has received a prize in the HAIR PRODUCTS – POLISH COSMETICS INNOVATIONS category for its DF5 Woman and DF5 Man comprehensive hair care range.

Prestiżowy Produkt Roku Award
Tenex has been granted the Prestiżowy Produkt Roku [Prestigious Product of the Year] award.
TOGETHER WE CAN DO MORE
Let us talk about developing your brand
A brief conversation and so much valuable information.
Let us talk about the results that we can offer your brand. Contact our representative.
How we work together to achieve good results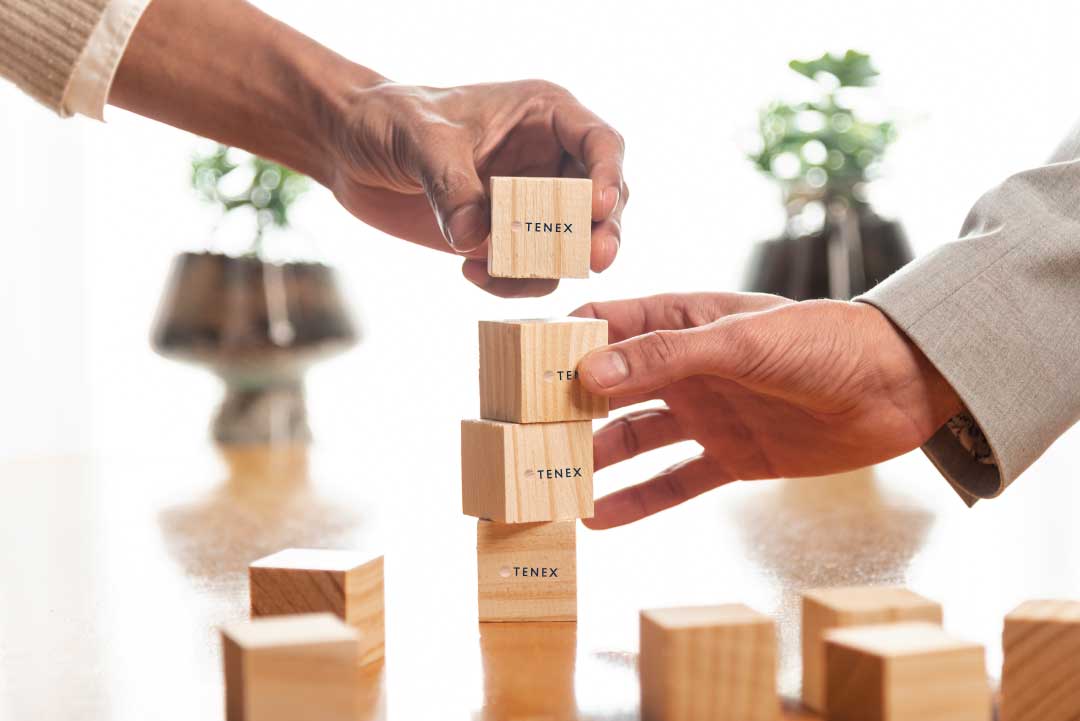 We deliver innovative solutions for the cosmetics and supplements market.
We ensure the highest standards and quality of production.
We organise efficient distribution of your products on all continents.
We provide efficient strategies and marketing activities for global brands.

Address
Tenex Sp. z o.o. Żwirowa 65, 05-090 Puchały